Top 10 most cosplayed female anime characters
Top 10 Most Cosplayed Female Anime Characters!
Anime has a way to influence our hearts.
No matter what kind of anime fan you are, you have thought about cosplaying as an anime character in one way or the other.
And who can blame you? Some anime characters just touch us in such ways that we want to bring them to life and feel how it is to be like them.
And seeing them in proper cosplays can just bring joy into our lives like none other.
So, here we have Top 10 Most Cosplayed Female Anime Characters, and without any more wait let's dive into it.

     10. Yuno Gasai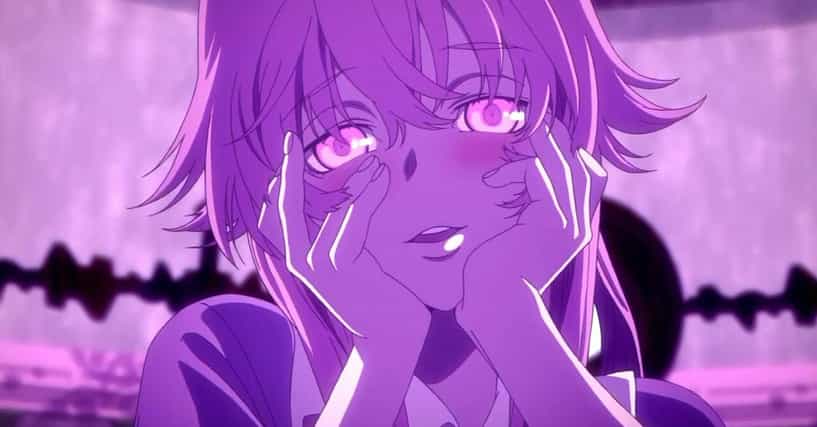 On the number 10th spot, we have our original Yandere girl, Yuno Gasai from Mirai Nikki. She essentially streamlined the concept of Yandere in the western audience and is also known as the Queen of Yandere.
She may be too much of an emotional character to cosplay as, but if you are feeling a bit of an angst, Yuno is the girl for you.
Taiga Aisaka
On the number 9th spot, we have Taiga Aisaka from Toradora. Taiga may look small, but she packs a real punch like a real tiger.
Famously named the Little tiger, her reputation as a delinquent is well-known throughout her school.
Shimakaze
On the number 8th spot, we have Shimakaze from Kantai Collection. As a War destroyer capable of wielding 15 torpedoes at the same time, Shimakaze is an upbeat girl with a loud personality.
She is famously named Zekamashi, which is her name spelled backward and is one of the most popular fleet girls from the show.
Megumin
Even more dramatic and upbeat than Shimakaze, on the number 7th spot, we have Megumin from Konosuba.
Megumin loves things that explode, and she would probably be arrested for arson if someone actually decided to fulfill her dream to burn everything to smithereens.
Erza Scarlet
On the number 6th spot, we have the infamous S class mage, Erza Scarlet.
Erza boasts 100s of weapons and even more armor that give her a very unique appearance that fans can't help but cosplay as.
Saber
On the number 5th spot, we have the one and only Saber from the Fate franchise.
There may be many versions of Saber; just like Erza, we all know that the true Saber lives in our hearts.
Asuka
On the number 4th spot, we have Asuka from Evangelion.
Rei should be on this list, but from Evangelion, Asuka takes the number four spot on this list as a fan favorite.
Rem
On the number 3 spot, we have our favorite maid, Rem.
Subaru may have not accepted her proposal, but Rem lives on with us in cosplay that we can't help but fall in love with.
Zero Two
On the number 2 spot, we have everyone's favorite waifu with horns, Zero 2.
Zero Two might be the newest character on this list, but she has won our hearts and continues to be with us in the form of fantastic cosplays.
Mikasa
And last but not least, on the number 1 spot, we have Mikasa Ackerman.
Fans may not have liked the new character designs from Mikasa in the latest season of Attack on Titan, but she is the most popular cosplayable female anime character in 2021.