Top 5 games on steam (2020)
There are many different game stores and launchers on PC that provide digital games, but Steam singlehandedly holds a prestigious position in being one of the most respected and used applications among them all. It has over 30,000 games on the platform and has seen a large number of 24.8 million active users by the end of 2020.
Naturally, some games were far more popular among than others throughout the year and had millions of downloads within a single year – so here's a list of the top 5 games that received millions of downloads and popularity in 2020 based on how excellent they were.
Number 5 – Horizon Zero Dawn
Horizon zero dawn is a third-person video game developed by the Guerilla Games studio and published by Sony Interactive Entertainment in 2017. It was a PlayStation 4 exclusive and it received a lot of success on the original platform both critically and financially – despite being available on just a single console. By 2019 alone, the game had sold over 10 million copies and won around a total of 15 game awards.
Its story takes place in a future where mankind was driven to ruins by machines and live life similar to the villagers of our past. The protagonist Aloy is sort of a chosen one and is the first person to feel like the world should do more, and eventually begins to unravel the mysteries of this unique world at any cost – and to also learn more about her own roots too.
Eventually, the game was released on the Windows platform in 2020, which was a first time for Sony to directly port a game over. While the launch was rocky due to the port suffering from hundreds of technical issues – it still sold an awful lot and received enough success for Sony to announce the release of Days Gone for Windows too. The reason behind the sales is, of course, the fact it's a very enjoyable game that features a fleshed-out single-player experience unlike anything else on the store.
Number 4 – Doom Eternal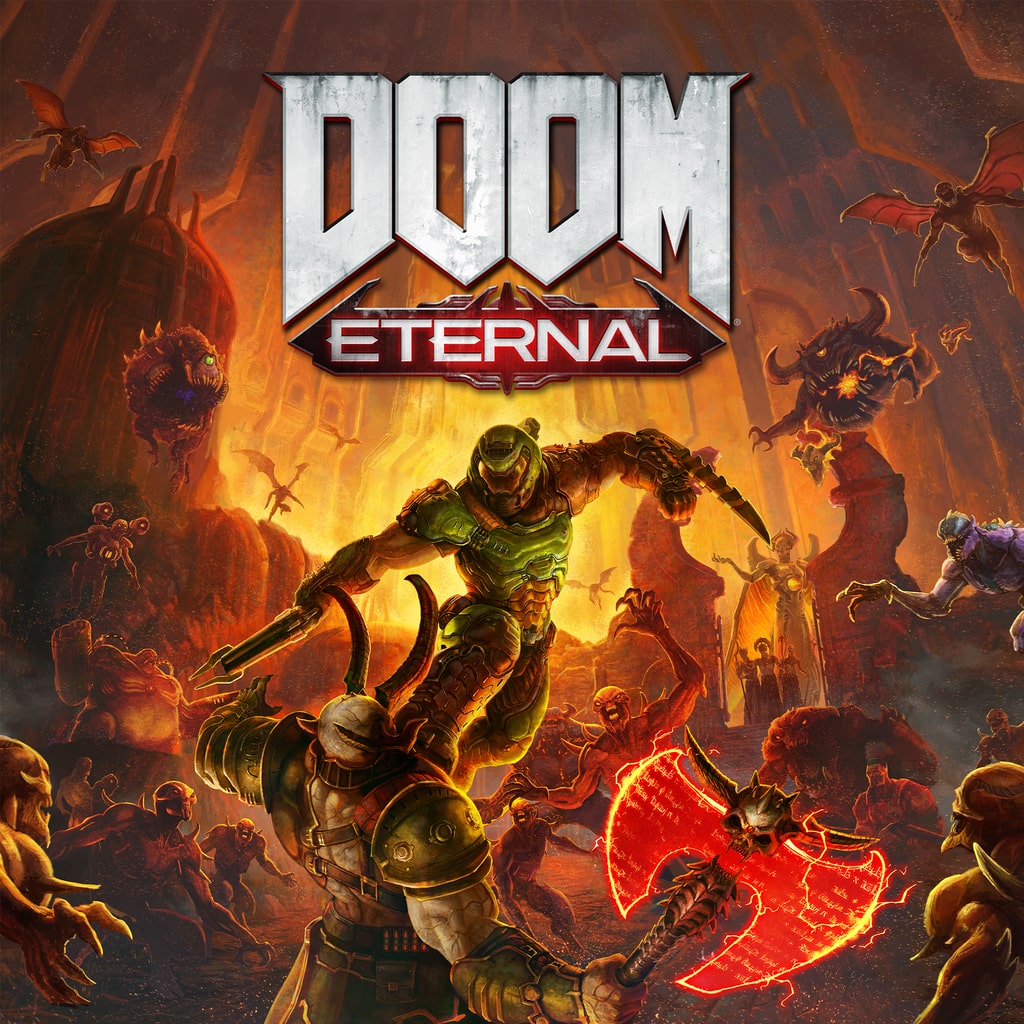 The Doom franchise has always been one of the most influential first-person shooters in the video game industry and Doom Eternal serves as the follow-up to the 2016 reboot. Developed by Id Software and published by Bethesda, it was released on March 20, 2020 and directly follows up on where the previous game ended.
The game had a total of 100,000 active users playing it on its launch, which is not only a massive number in itself but also twice the amount of the active players that the 2016 reboot saw. And to no one's surprise, by the end of March the game was the 6th best-selling video game of the month and sold over 3 million copies digitally.
It improved on almost every single aspect of the previous game and is perhaps the most ambitious Doom project to date given how massive the scale of the gameplay and storyline is and the fact that it introduces so many new features and enemy-types to the game that we hadn't seen before – at least not in the exact way.
Number 3 – Hades
Hades is a role-playing video game that quickly became the talk of the town after having a sort of a sleeper-hit type of release. It was developed and published by Supergiant Games and had a mid-September debut in 2020. Just in early access alone the game had sold a total of 700,000 copies and it sold its way to a solid 1 million by the time it had a retail release.
As soon as it came out, it redefined the rogue-like genre and won over a hundred awards for its unique gameplay and the visible passion put into this independent project. People have sunk in hundreds of hours in the game due to its sheer replayability and also the fact that it's hard to find games in the genre that are so well-made.
The game's storyline revolves around the son of Hades who goes by the name of Zagreus and wishes to break out of the underworld in an attempt to reach Mount Olympus.
Number 2 – Death Stranding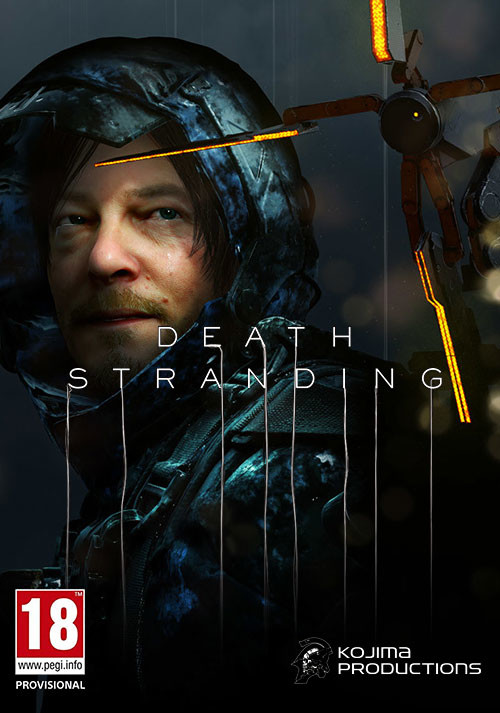 Death Stranding is a third-person action-adventure video game that was made by none other than the acclaimed industry legend Hideo Kojima himself. Developed by Kojima Productions and published by Sony Interactive Entertainment. The game was originally a timed exclusive for the PlayStation 4 platform and was released in the fall of 2019 – eventually seeing a Windows release in mid-2020 which was handled by a studio called 505 Games.
The game had originally made a phenomenal debut in its first week by selling over 185,900 physical copies and became a best-seller in Japan at the time. And as of March 2020, the game had sold a total of 400,000 physical and digital copies in the country – which is pretty successful for a single country. As soon as it released on Steam, it managed to sell 477,000 copies in the first month of its release alone which is a great number – and it had cut off games like Call of Duty: Modern Warfare in UK as well for some time.
The story of the game features real-life actors such as Norman Reedus as they follow an intricate plotline set in a post-apocalyptic feature where humanity is disconnected with each other and live in their own specific bubbles. Not only is the premise unique, the gameplay itself has been a subject of divide as it has been jokingly referred to as a walking-simulator as majority of your time is spent as a courier who delivers things all over the world while facing numerous threats.
Number 1 – Red Dead Redemption 2
You might not be surprised to see this game on this spot and that's because the entire world witnessed the immense success that this game released. Red Dead Redemption 2 is an open-world action-adventure video game created by the acclaimed Rockstar Games studios and originally came out in 2018 on consoles, which is 8 years after the release of the first game.
The game serves as a prequel to Red Dead Redemption instead of being a sequel and shows you the story of how the characters came to be in the specific situations that we saw them in the first game. It's one of the highest-selling video games of 2018 and saw unparalleled success both critically and financially throughout the entire world.
It had record-breaking sales as it sold 17 million copies in just 2 weeks and made a total of 725 million dollars in just 3 days – which is a major record not only for video games but the entertainment industry as a whole. And by 2020, it had sold 36 million copies which beat out games such as Fifa 19 and Call of Duty: Black Ops 4 – which are industry giants in their own right.
The game is known for its insane attention to detail which can be seen in every single thing, and it features over 60 hours of gameplay even for players who don't do too many of the side missions – with its Epilogue itself being a very long chapter that was a tearjerker for millions of gamers as it perfectly tied up into the first game.
2020 was undoubtedly filled with games of great caliber and saw millions of sales in different genres – and these were the top 5 games in the year that we loved in terms of gameplay and success alike.